Lens Sigma Mirror 400mm f5.6 - EN
Details

Parent Category: Photography
Category: Cameras & Lenses
Published: Saturday, 21 February 2015 17:16
Hits: 1336
Sigma Mirror 400mm f5.6 lens
This is a catadioptric super telephoto lens that is no longer in production. You can still find used on eBay.

These lenses are called "reflex" or "mirror" (mirror) lenses called because they are using spiegelsde focal length of the lens body verkorten.Deze Sigma 400mm lens has two silver evaporation coated reflective mirrors. The lens body is entirely metal and seems to be very robust.

Another unique characteristic of catadioptric lenses is that they have a fixed aperture. The lens has an aperture of f5.6 and can not be adjusted. You can thus only two ways to influence the exposure. By adjusting the shutter speed, or by applying one or more neutral density filters.

 Sigma Mirror 400mm f5.6 lens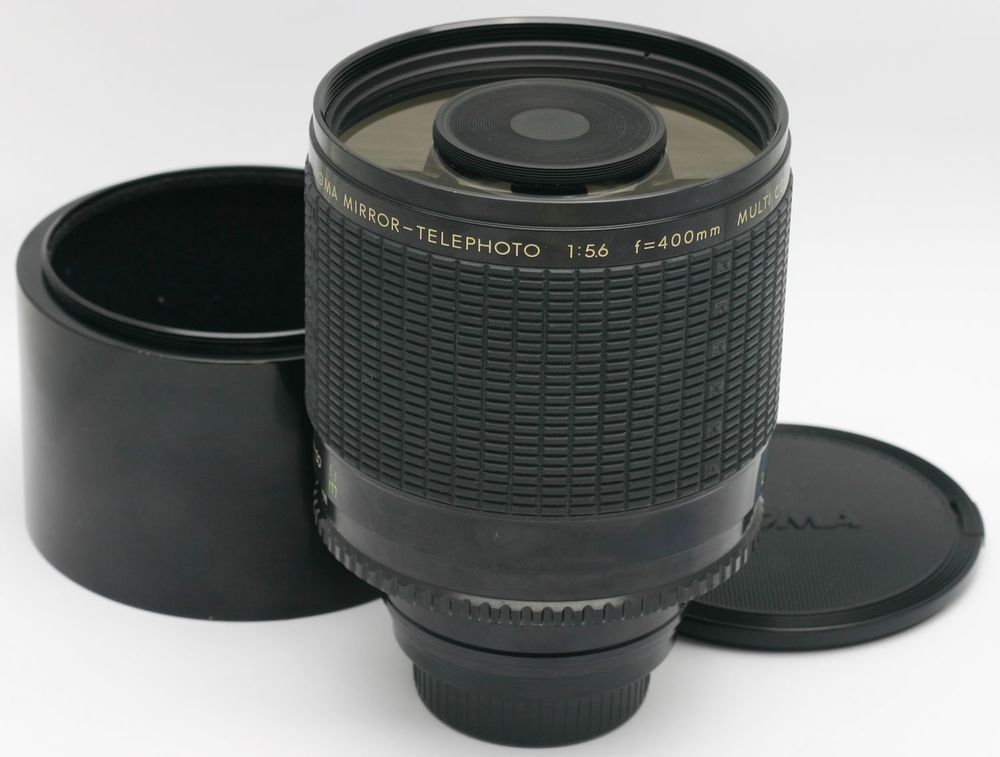 Lens with

accessories

Specifications
Focal length: 400mm
Angle of view (AOV): 6 degrees (3 degrees on a 4/3rds camera)
Aperture range: f5.6 (fixed)
Lens construction: 7 elements
Coating: multiple-layer coating
Minimum focus: 6.6 ft (1.7 m) from the focus plane
Filter size: 86mm (front), 30.5mm (rear)
Length without hood: 4.41 inches (112mm)
Length with hood: 6.81 inches (173mm)
Weight: 19.4 oz (0.55 kg)
 
 With hood
 

Top view

 

Filter compartment

 

Bag

,

lens hood

,

lens

and

filters