Kempen Twilight Sunset Images November 2014
Details

Parent Category: Photography
Category: Gallery - Pictures & Images
Published: Saturday, 21 February 2015 16:20
Hits: 1233
Kempen Twilight Sunset Images November 2014
Driving around in my hometown neighbourhood and surrounding villages I was looking for a suitable place where I could catch some nice wide landscape views. 
Hoping to snap some sunset images. Not entirly sure of how the twilight would develop and whitout tripod or plan I stopped at several places and just started to take some pictures.
This is what I encountered and tried to make some nice images of what I saw.
(all photos are clickable for enlargement)
First set at "De Pan" next to the A67 Highway close to Bladel
 Sunset next to Highway at "De Pan"
 I went across to the other side of the highway for a better wider view.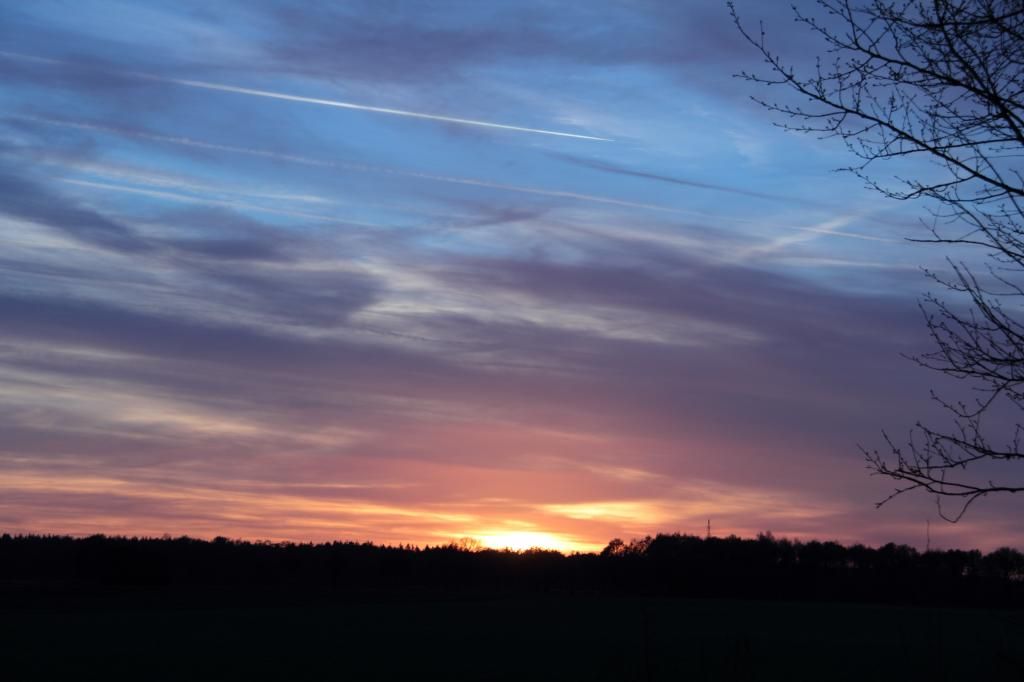 Sunset at "De Pan" with contrails in the sky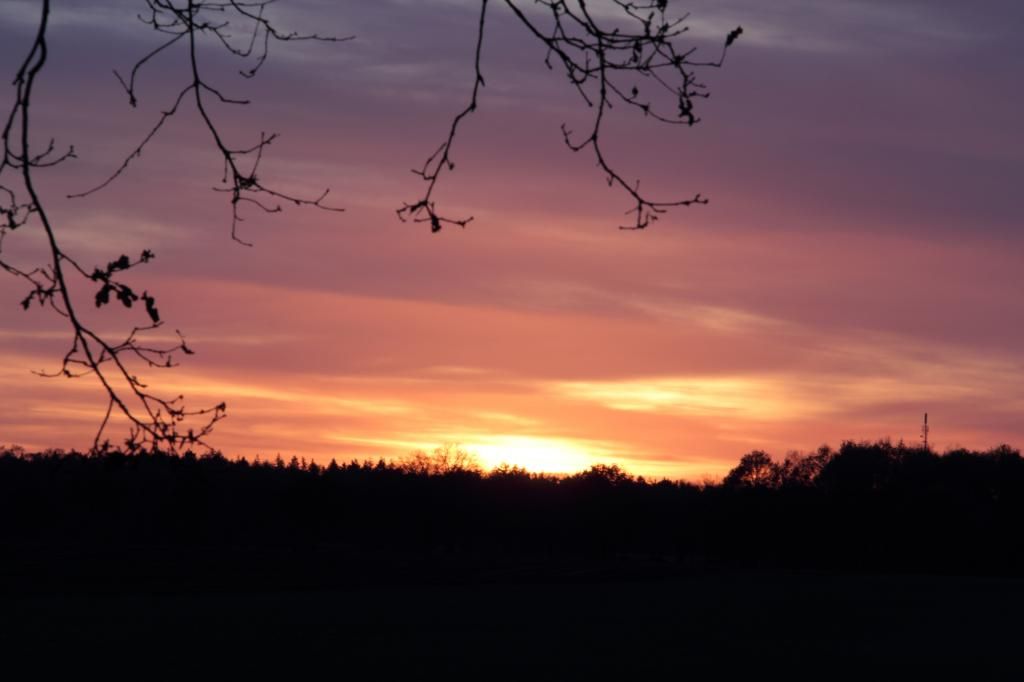 Zoomed in to sunset with some twigs in front
 Another angle on the sunset at "De Pan"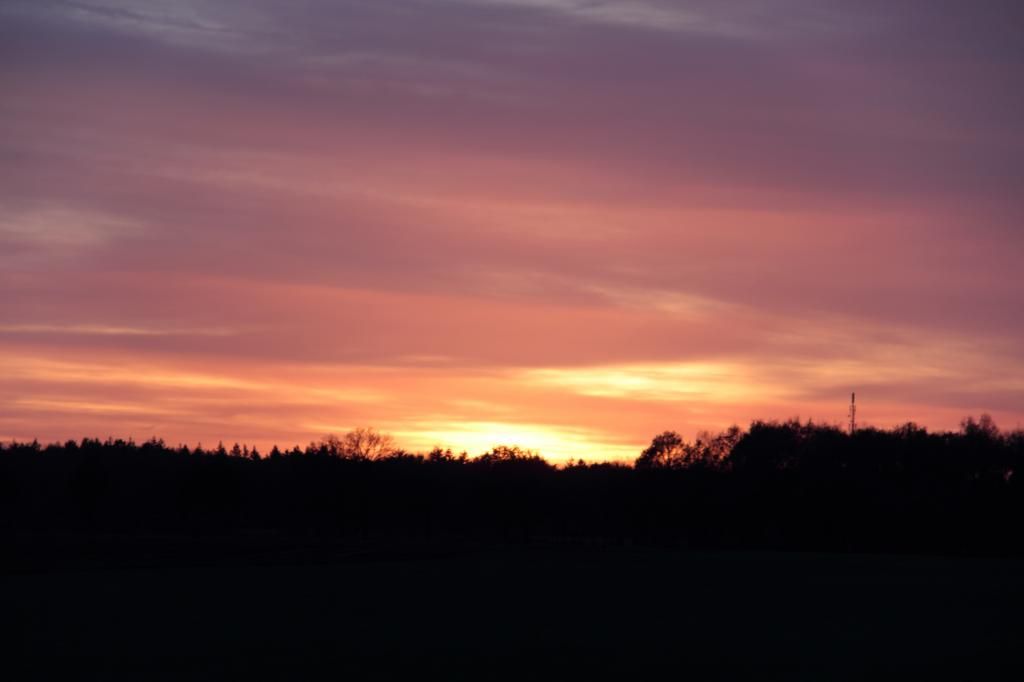 Again zoomed in for a closeup 
 And Zoomed in some more

Next stop was a little further away in a small village called Dalem, just beyond "Landal Het Vennebos"  I found a view over the landscape towards the Twilight horizon at "De Pals".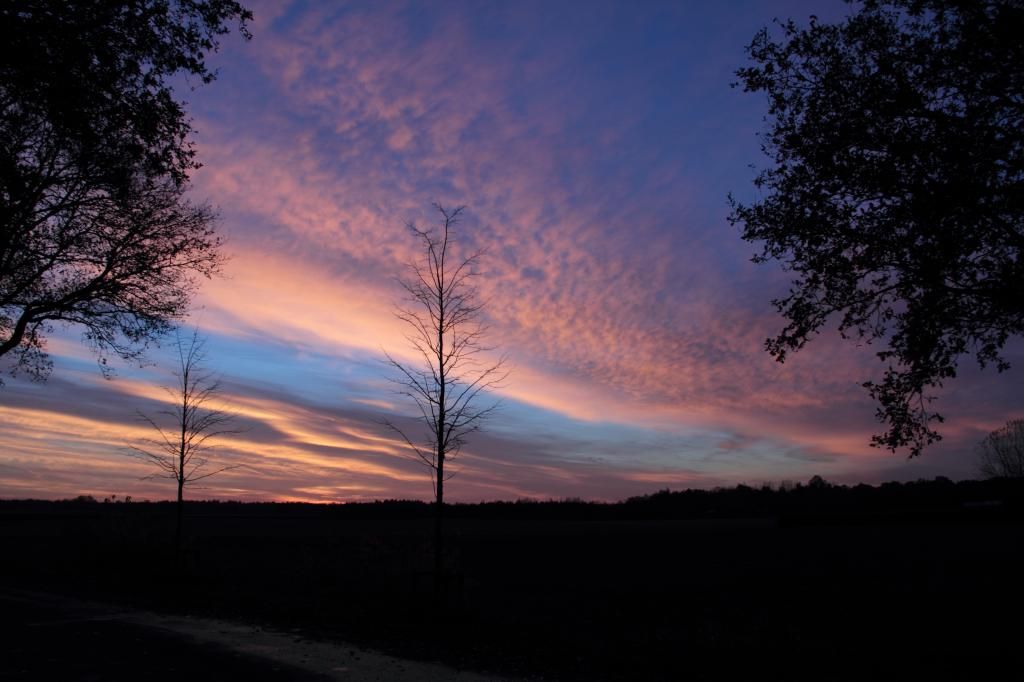 Twilight at "De Pals"

This looked great so I decided to place my camera on a railway sleeper that was put in the ground to make some HDR bracketing shots with Magic Latern.


 Sunset at "De Pals" in HDR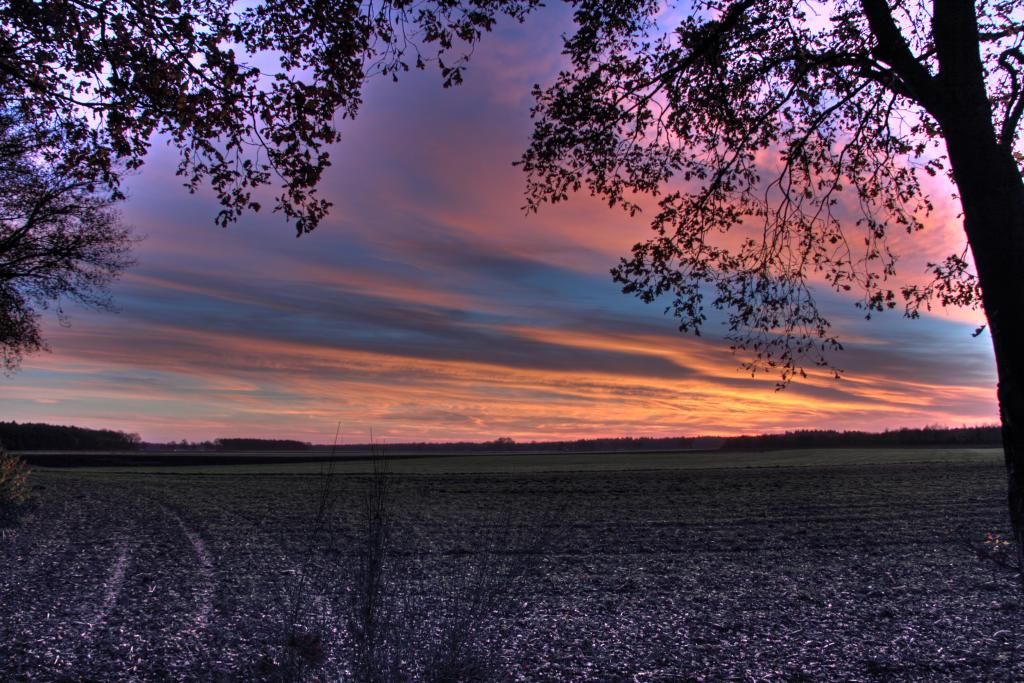 Antoher Tonemaped HDR of the sunset
 And yet another angle on the twilight with trees and a bush
 A closeup with twigs in the front (no HDR)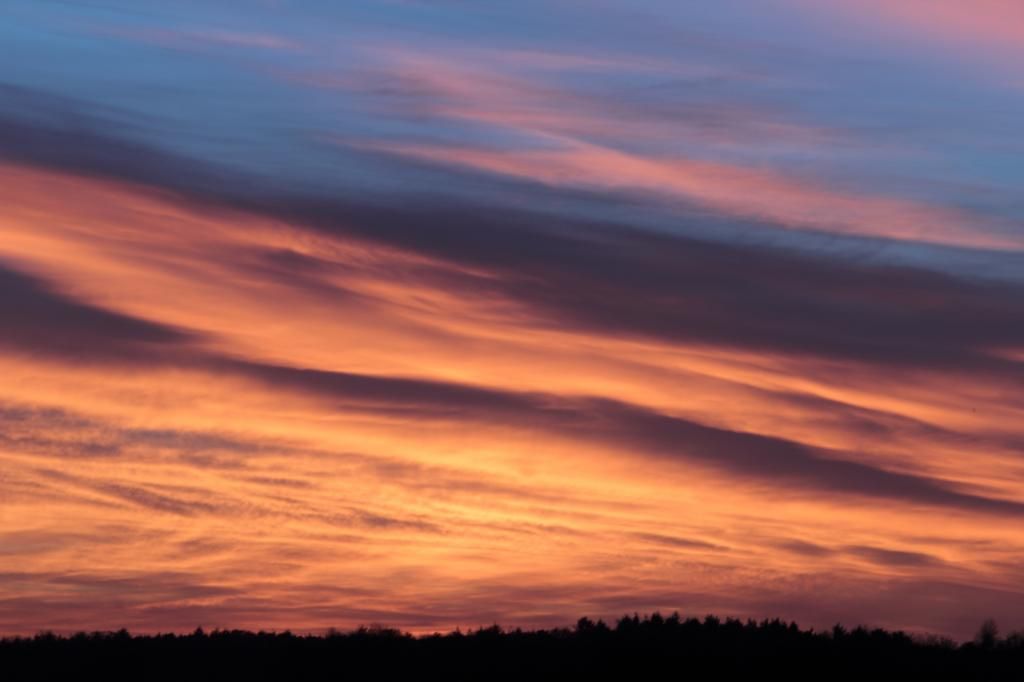 Zoomed in a bit more (no HDR)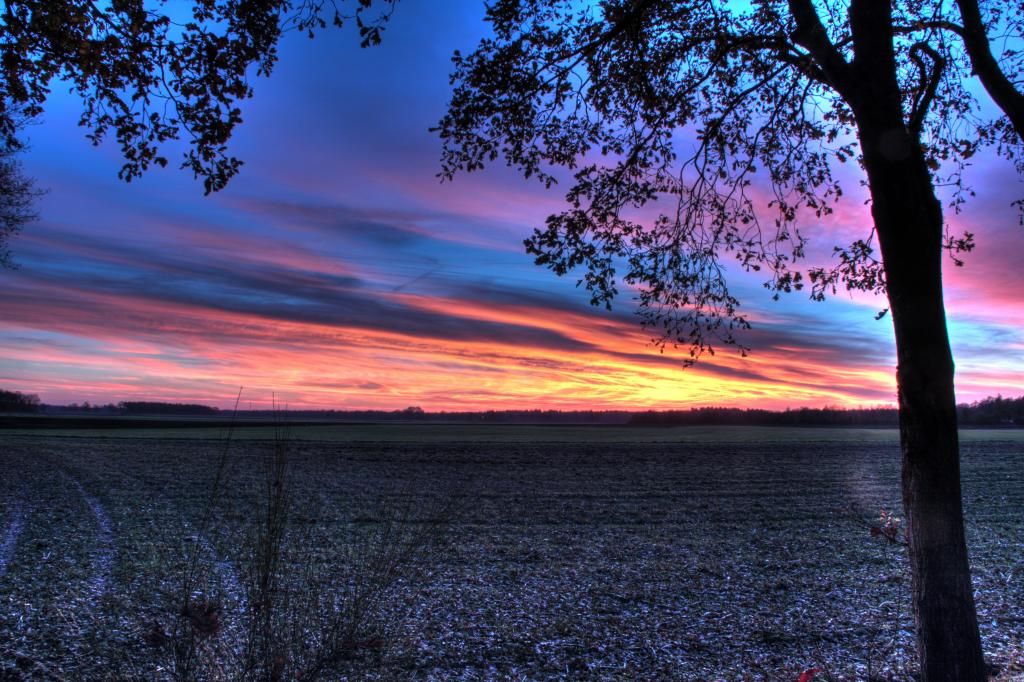 And back to HDR trying to get some more colours
 Same spot Monochrome with two exposures tonemapped
 Twilight composition in HDR Tonemapped
 Slightly zoomed in and HDR, ohh those colours...
 Max zoomed in without HDR
 Actually except the HDR Tonemapped images nothing has been manipulated at all with photoshop or anything, just plain RAW image converted into JPEG !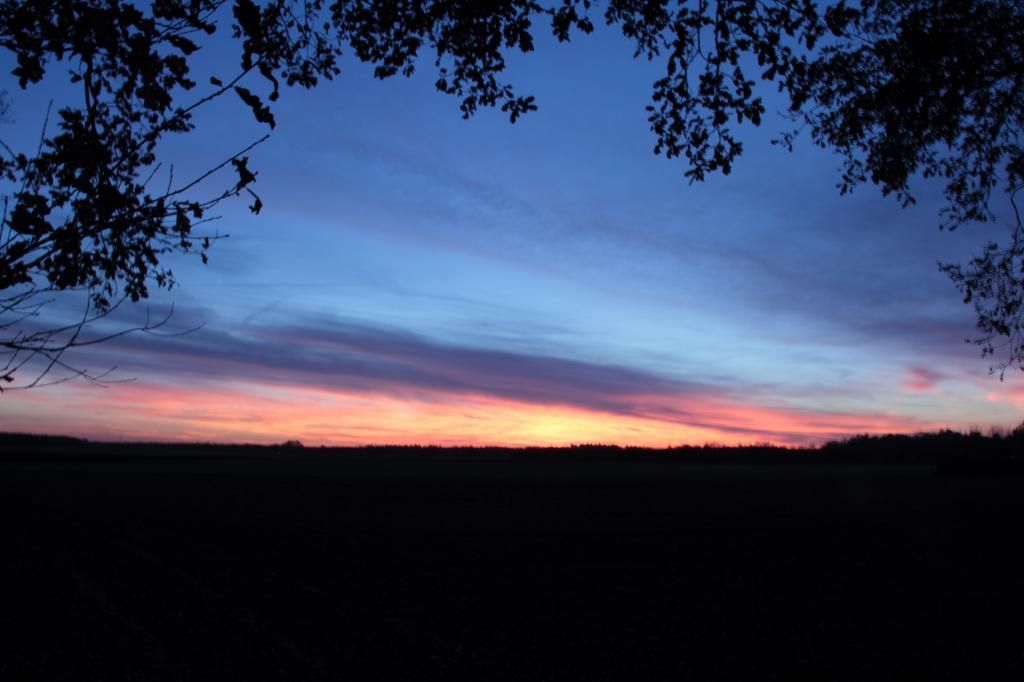 And the last one without HDR or tricks just plain sunset colours
 The End!
Hope you enjoyed it.
Photography by Johfrael Copyright © 2014
Camera: Canon EOS 60D
Lens:Canon EF-S 18-200mm f/3.5-5.6 IS

HDR with Magic Latern 2.3 and Photomatix Pro 4.2